Meet Our Team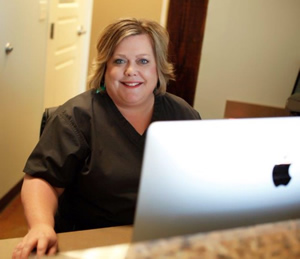 Katie Johnson
Dental Assistant/Office Administrator
Katie grew up in Brandon Ms and graduated in 1991 from Brandon High School. She attended Hinds Community College and Delta State University. She always said she would marry a "Delta Boy" and she did. She and her husband Trey have been married 19 years. She has 1 daughter who is her pride and joy, Glorianne age 17.
Katie has been a dental assistant for 22 years and part of our staff for 7. Katie is an extreme people person and has the gift of communication. Her compassion is that she knows her patients on a personable level. She makes sure everyone feels welcomed at Stanley Family Dental.
She loves traveling, spending time with her family and friends. She especially loves fishing with her hubby.
---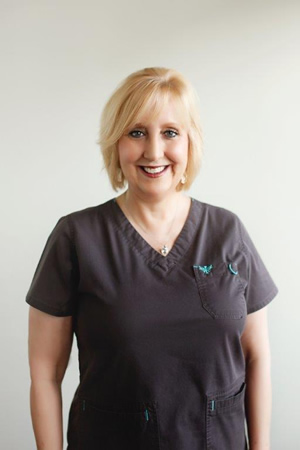 Cindy Harper
Office Manager
Cindy was born and raised in Central Pennsylvania. She moved to Mississippi in 1990 and resides in Ridgeland. She has two awesome sons whom she adores. Brandon age 24 who lives in Oxford, and Nicholas 23 who lives in Ridgeland. Cindy has been in the dental field for 32 years and she has been our office manager for 7. Her philosophy is to be sure "every" patient feels welcomed and special. She understands the importance of professionalism but yet having a knack of having patients feel comfortable. She holds a very special place in her heart for all our patients.
Cindy became an ordained minister in 2010 and has a love for missions and thus "Carrier of His Light Ministry" became to be. She has traveled extensively to Kenya, South Africa, India, and the United Kingdom. Her passion is to help those that are in need by feeding the poor, and blessing orphanages with food, toys and gifts. Stanley Family Dental never hesitates supplying toothbrushes and toothpaste for all her causes. She is very grateful to our dental team always supporting her. Our patients look forward hearing about Cindy's mission trips. Other than mission trips, Cindy enjoys spending time with her family in Pennsylvania.
---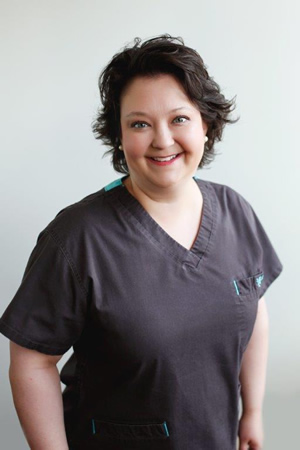 Jennifer Moore
Registered Dental Hygienist
Jennifer graduated from Pearl High School and then from Millsaps college with a degree in History. She later went on to earn her hygiene degree from the University of MS Medical Center. She has been practicing for a total of 12 years, and has been a part of the Stanley Family Dental team for the last 5 years. Her favorite part of hygiene is meeting the many different personalities of her patients and learning something new about each one of them. She prides herself on making all of her patients comfortable in the dental office.
Jen has been married for 16 years and has a 10 year old daughter, who is the light of her life!
Outside of dentistry, she works hard to bring awareness and acceptance of people with disabilities. For fun, she enjoys making iced sugar cookies and planning big parties for families and friends (we have seen the pictures and they look like FUN!) Jen attends Pinelake Church where she is involved with Sonrays.
She believes laughing makes life better, so don't be surprised if she says or does something crazy to make you laugh!
---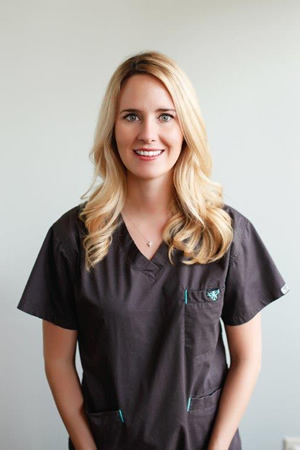 Tiffany Darnell
Registered Dental Hygienist
Tiffany grew up in a small town in the Delta near Lake Washington. She enjoys skiing (both water and snow), running, fishing, scuba diving, live music, cooking, gardening, traveling and spending time with her friends and family; especially her niece Elissa. She graduated from the Dental Hygiene school @ MDCC in 2011. She has worked at Stanley Family Dental since 2012. I love being a dental hygienist b/c it allows me to meet new people daily and provide them with the healthiest smile possible. She is a member of the Glen Allan United Methodist Church and attends Christ United Methodist as a visitor.
---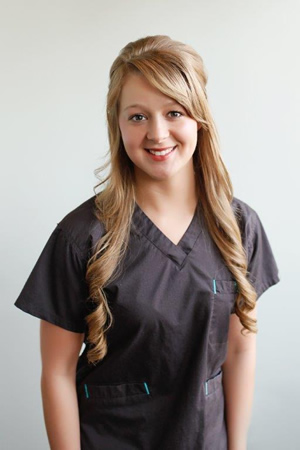 Haley Nettles
Registered Dental Assistant
Haley is from Byram Ms. She graduated from Rebul Academy in Learned, Ms. She has wanted to be a Dental Assistant ever since she was a little girl. She enjoys shopping, playing badminton, working out, laying in the sun, and any outdoor activities. She also enjoys spending time with her nephew Slaine. Haley is a very loyal and outgoing assistant who loves taking care and getting to know the patients.
She is a member of First Pentecostal Church in Jackson, Ms.